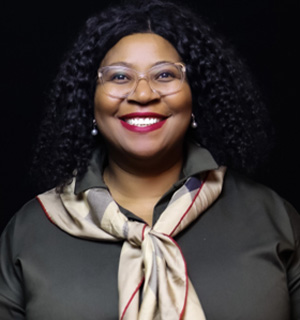 Contact Info
Tryphosa Ramano
Board Member
Tryphosa Ramano is a qualified and registered Chartered Accountant (CA) with extensive experience in the financial services and various other key economic sectors. Tryphosa boasts a Bachelor of Commerce Degree and a Post-Graduate Diploma in Accounting from the University of Cape Town. She has made and continues to make a significant contribution in the public sector, banking and financial services, mining, manufacturing and aviation industries through the various leadership and management roles.
Currently Tryphosa Ramano is self-employed as a consultant and serves as board member for IWFSA and Solidarity Fund.
During her tenure at PPC as CFO (2011-2019), Tryphosa played a critical role in the company's expansion into the African Continent, specifically in Zimbabwe, Botswana, DR Congo, Ethiopia, and Rwanda. As an executive responsible for overall oversight and monitoring of the company's financial performance and balance sheet, Tryphosa ensured that these investments did not have adverse impact on the financial performance and sustainability of the PPC Group. This was achieved through such measures as market capitalisation of the business.
Prior to joining PPC, Tryphosa occupied senior executive positions and directorships in key strategic companies and South African government in National Treasury. Her previous executive positions are as follows; CFO for WIPHOLD and CFO for SAA. Her previous directorships are as follows; ACSA, Adcorp, Sasria, SAA, Landbank, DBSA, Board of Auditors at African Union, PPC Ltd, USB-ED, SA Express Ltd, PPC subsidiaries outside of South Africa, chairperson of Black Business Council as well as former President of Association of Black Securities and Investment Professionals and African Women Chartered Accountants.